Michael L. Love/proclus/GNU-Darwin tumblr blog
Dec 05
I finally did it.
I want to tell you how you can change the world with your electric bill - by switching to get your energy from Ethical Electric. They're a clean energy supplier and they make it super-easy for you to power your home with 100% renewable, locally sourced energy from wind and solar.

Ethical Electric is an explicitly progressive company. They support causes that benefit the planet and advance equality, peace, justice and opportunity. A portion of every month's bill goes to fund organizations like the League of Conservation Voters, Daily Kos and SumOfUs.org.  They even have a progressive online campaigning platform, Ethical.org, that fights for issues their members care about.

On the other side is a fossil fuel industry that spent over $325 million on lobbying and $125 million on political contributions. They used the money from the monthly bill of customers like you to oppose climate change solutions.

While Ethical Electric is a great company that I'm really excited about, this deal gets even better. If you sign up today through the link below, you'll get a $50 enrollment bonus!

Make sure to use my referral code "1312052NZCEH" so I get credit!

To switch to clean energy, go to: https://ethicalelectric.com/referral/by/1312052NZCEH?sc=em

Thanks!
Michael L. Love



 
As PAN's membership manager, I often hear from members and other individuals who have experienced pesticide spray incidents. Many have trips to the emergency room from these incidents. When they return home and try to find out what to do so this does not happen again to someone else, they hit a wall — corporations have made it difficult to put restrictions on spraying that harms bystanders. We need to start holding the companies that manufacture these products accountable.
X-ray body scanners
Current theory is that the US studied human exposure to X-rays using the airport scanners. Big experiment. It was shown that many of the X-ray scanners were putting out far more radiation than they were supposed to. It would be no surprise that the US is still tracking the victims of their radiation experiment. The use of X-ray imaging would be irresistible to certain military minded people, because it is difficult to detect, and non-visible. Detailed images could be made surreptitiously at night using X-ray scanner technology, and over great distances. Too bad X-radiation exposure is unhealthful, but no problem, if you intend to kill the people you are spying on.  US gets this. It would be likely that the weather control experiments have something to do with it as well, the aluminum flakes obscuring the X-ray scans. Want more visibility for your X-ray scanner? Deplete the ozone. Sounds like #nwo to me. I don't think people understand how commonplace it must now be for the US to experiment on unwitting people including their own citizens. The model is that the scanners went in the airports, so that the US could easily track the people that they  exposed to the scanning beam. The reason is obvious and widespread knowledge. They had planned to deploy far more X-ray scanners and they decide  to study the effects on people.
Regards,
proclus
http://www.gnu-darwin.org/
Tell Google: Don't Be Evil With ALEC
Dozens of corporations have dropped their funding of the right-wing American Legislative Exchange Council (ALEC). But now Google, Facebook and Yelp are helping to pick up the tab.

Tell those internet giants not to fund ALEC.

http://bit.ly/GAyaos
Nov 29
Home page | Daniel Defense http://bit.ly/1b2sEH1
It would be pretty cool to build your own assault rifle. DIY.
Home page | Daniel Defense http://bit.ly/1b2sEH1
Nov 27
Michael L. Love
I'm ready for the Thanksgiving dinner conversation.
I'm ready for the Thanksgiving dinner conversation. \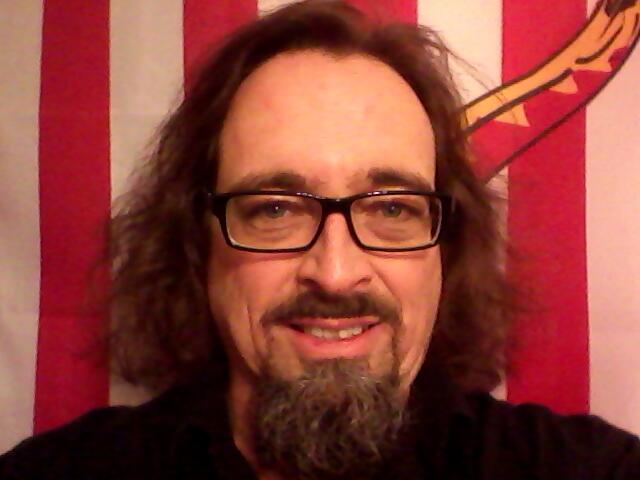 Nov 26
I just signed this petition — will you?
I just took action to demand Kmart respect their workers and allow them to spend Thanksgiving with their families.

I think you should too!

http://www.credomobilize.com/petitions/tell-kmart-let-your-workers-spend-thanksgiving-with-family?sp_ref=21291700.4.1220.e.0.2&source=mailto_sp
Nov 25
I just signed this petition about #GMO salmon — join me?
Nov 12
I just voted for a better world.
Dear Friend,

As a member of the CREDO community, I get to vote to distribute CREDO's annual donations to a wide range of progressive groups. Some of the groups we are supporting this year include Free Speech for People, Rainforest Action Network, the National Gay and Lesbian Task Force and Women for Women International.

Good news: You can vote too! It's free. Just go to credomobile.com/vote to get started.

Thanks for helping me build a better world.

Sincerely,
Nov 04
YES on 522 - Label GMOs in Washington State!
Hi,
I signed the petition "YES on 522 - Label GMOs in Washington State!". I'm asking you to sign this petition to help us reach our goal of 25,000 signatures. I care deeply about this cause, and I hope you will support our efforts.
Nov 01
Tell Kerry: Give back Snowden's passport
The U.S. State Department revoked the passport of NSA whistleblower Edward Snowden, whose "crime" was to educate Americans and the world about the dangerous growth of the U.S. surveillance state.

Tell Secretary of State John Kerry to give Snowden back his passport.

http://SupportEdwardSnowden.org
Oct 31
Help Lee & McGovern End the War in Afghanistan
Hi,

I signed a petition to The United States House of Representatives, The United States Senate, and President Barack Obama which says:

"President Obama should seek explicit Congressional approval before signing any agreement to keep thousands of U.S. troops in Afghanistan indefinitely for a new mission after 2014. Members of Congress should support efforts led by Barbara Lee, Jim McGovern, and Walter Jones to force a Congressional debate and vote on whether to keep thousands of U.S. troops in Afghanistan."

Will you sign this petition? Click here:

http://petitions.moveon.org/sign/congress-vote-on-whether?source=s.icn.em.cp&r_by=985589

Thanks!
 
Oct 30
GNU-Darwin spectrum block
This is getting abit dated, but many of the links are still quite useful.
follow GNU-Darwin Action Spectrum:









distro feeds:





molecules feeds:


Action blog feeds:




summaries and qr-codes:
Michael L. Love/proclus/GNU-Darwin link block

I just signed this, you should too.
The NSA has far too much power to spy on innocent Americans without any meaningful oversight. It's gotten so bad that even one of the original ultra-conservative authors of the Patriot Act, Rep. Jim Sensenbrenner, joined with progressive stalwart Rep. John Conyers and Senator Patrick Leahy in introducing a bipartisan NSA reform bill. It's a good first step, and we need to show the House and the Senate that there's popular support for Congress starting the process of restoring our constitutional rights. Click the link below to find out more information and to sign the petition:
http://act.credoaction.com/sign/sensenbrenner_leahy/?sp_ref=16917717.4.1045.e.4392.2&source=mailto_sp
Oct 29
Of course, no one is using Google+ ;-). https://plus.google.com/115614675659443949810
Of course, no one is using Google+ ;-). https://plus.google.com/115614675659443949810